Best Solar Trickle Chargers and Their Reviews For 2022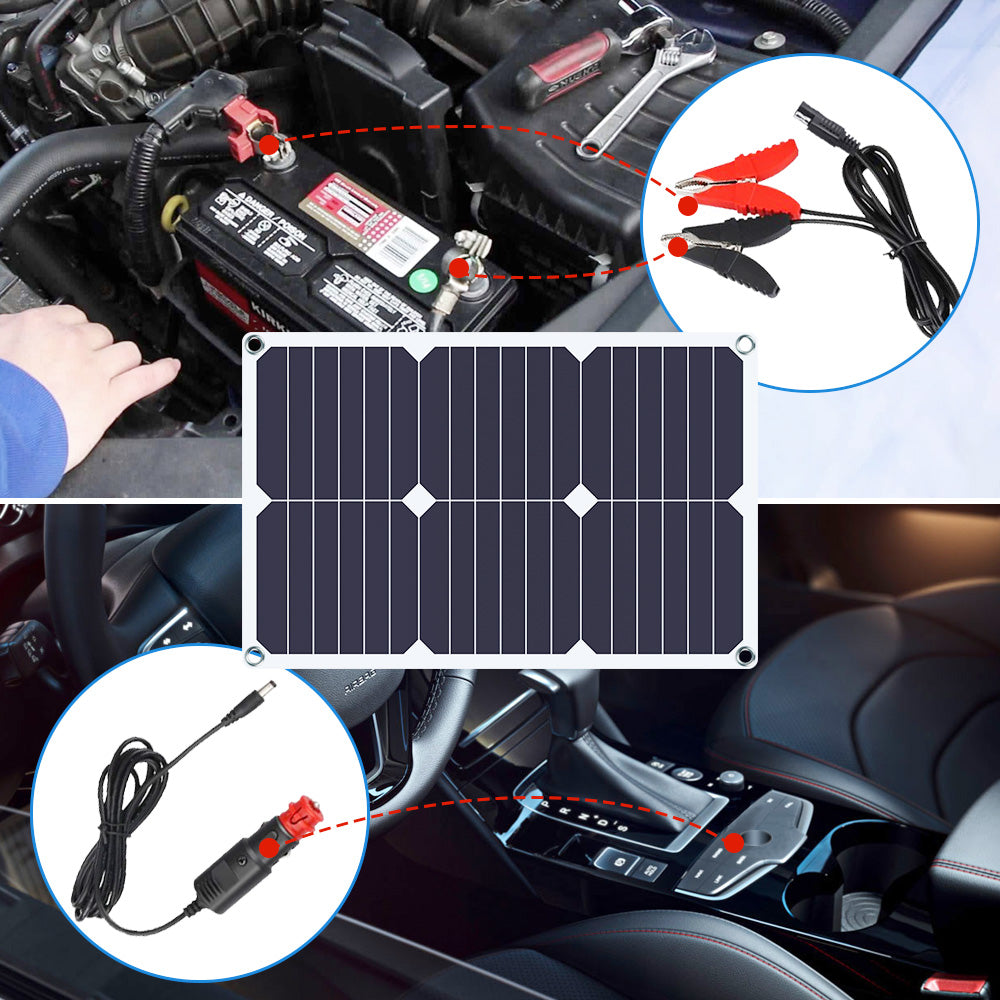 A Solar trickle charger can be an absolute necessity since it's portable and easy to install.
They use solar energy to supply electricity to the batteries of your vehicles and prevent them from discharging.
At the same time, they provide clean renewable energy.
This means you are keeping both your vehicle and the environment safe.
You don't need professional help to use them.
10 Best Solar Trickle Chargers Reviewed And Rated
So, here we are with 10 best solar trickle chargers for you in 2021 with their reviews:
Moolsun solar Battery Charger 
Are you looking for a suitable solar trickle charger for your car?
Then the efficient kit of solar charger and maintainer by MOOLSUN is a perfect choice.
It is a highly efficient and portable solar charger and maintainer kit made specifically for people who use their trucks and cars frequently.
MOOLSUN solar trickle charger comes with an ultra-portable and sleek design.
It has a lightweight structure and is very easy to configure for immediate use.
In addition to its perfect design, it comes with various industry graded systems such as reverse diode protection that prevents the battery from discharging.
The kit also contains other necessary accessories like suction cups for holding the charge on your car's windshield or dashboard, crocodile clips, and cigarette lighter plug for your car.
The solar panels in the MOOLSUN solar charger kit come with PET Lamination and light PVC Fabric casing, making it very light and easy to carry anywhere.
It has a waterproof and an anti-discharge scratchproof surface.
This means that this charger can work even on rainy days and provide your vehicle batteries much-needed assistance.
All major connecting accessories like crocodile cable clips, O-ring terminal wire, and cigarette lighter plug are also available in the solar charger kit.
You don't have to worry about quality as MOOLSUN charger comes with an extendable 18-month warranty, full technical support, and manual guides for easy installation and maintenance.
And it's completely environment friendly!
Now you can save energy and make good use of unlimited sunshine anytime, anywhere.
Key Features:
Lightweight design makes it portable and easy to carry around
High efficiency with almost 18 W 12V output power
Best power resolution for all types of batteries
---