Sudden power outage while camping outdoors? Solar charging panel solve this problem for you!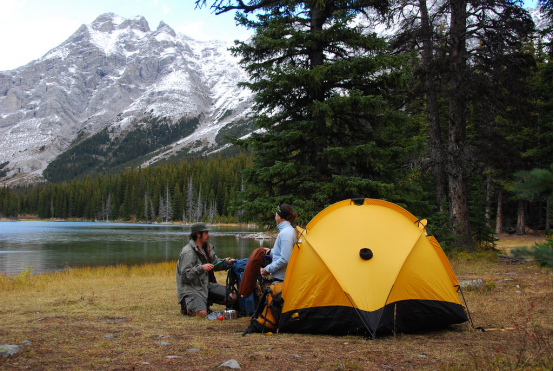 When camping outdoors, we need to carry a variety of daily necessities and outdoor appliances to prevent various situations from happening. But in modern camping, the most worrying thing is not mosquito bites, not make a fire for cooking, but no electricity and no lights. We can imagine that if the phone power is off, it is difficult to find a shared power supply outdoors. These solar portable charging panels maybe can help you solve your power supply problems outdoors.
                                  (Know more: https://bit.ly/3DrJ3XP)
This latest MoolSun 12w solar backpack is made of high quality tear and waterproof nylon & polyester fabric.it weighs only 1.58 pounds (0.72kg), can easily storage and carry. Backpack with solar chargers for electronic devices with 5v USB ports is compatible with any USB powered 5v input voltage devices, such as phones, tablets and other USB devices. With large storage space, this backpack features with multi-compartment design can helps you easily organize all your essential items. This multi-use traveling backpack for men and women is a great hiking day pack, camping backpack, or portable day pack you can use for school, work, sports, the beach and more.
                            (Know more:https://bit.ly/3DfqcyI)
This MoolSun 25W 18V solar panel is constructed of high-efficiency solar arrays, perform better than conventional panels, generate more energy and convert up to 23% of solar power into electricity. It is with USB(qc3.0)+Type c(qc3.0)+DC+XT60+XT30 ports is compatible with various input voltage devices up to 18v. It is waterproof and dustproof and meet the ip65 standard to endure all weather conditions. It is durable and ideal for outdoor activities such as camping, climbing, hiking, picnic.
                                    (Know more:https://bit.ly/3JUyqyM)
Moolsun 150w 18v portable foldable solar panels built in 2 kickstands allows you to get more solar energy than flat laying.it is with durable pet cover and ip65 water-resistant for longer service life. With USB and DC output, it can suit for various power station and device. This solar panel weighing only 7.72 pounds (3.5kg) ideal for camping, hiking, van, travel trailer and unexpected power outages.
You can choose a unique solar charging panel for your outdoor trip as needed. It's worth mentioning that all three of the above solar panels will give you great value for money. With their joining, you will no longer have the trouble of power outages on outdoor trips!
---